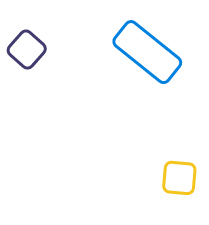 Let's get Pawzzling!
Hi there paw friends, I'm Zoey, The CEO! I am a 10lbs Morkie with endless energy and a distaste for outdoor activities. My pawrents have kept me busy by solving dog puzzles since I was just a few months old. I don't want to brag, but my mom tells me I am the inspiration for this company, as I always need new challenges to be entertained. I test all the prototypes, and no pawzle is released without my paw of approval. Do you want to learn more about pawzles? Keep on reading!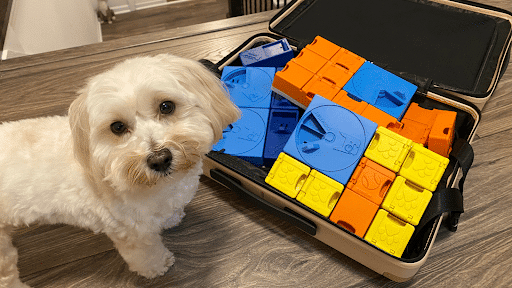 What are pawzles?
Let's start by saying – I know that each one of you pupsters loves to use your snoot. It's one of our best "tools," and because of its extraordinary abilities, we should be delighted and proud that we can use it. So what better way to test your outstanding sniffing talent than to search for hidden treats? Pawzles are dog puzzles that are meant to stimulate you and also your humans mentally. They offer different treat-hiding mechanisms that put your nose and brain to work. I tested it properly, confirming that this mental workout can help reduce boredom, anxiety, and destructive behavior. And the best and most unique thing about our pawzles? They feature a unique modular approach, allowing you to challenge your human repeatedly and entertain them for an extended period of time by challenging them to build you a new pawzle spread over and over. Just tell them this is like LEGOs for doggos. And how did I come up with the name? A puzzler is someone who enjoys solving puzzles. Therefore we call ourselves and our customers pawzlers, since we are puzzlers with PAWS!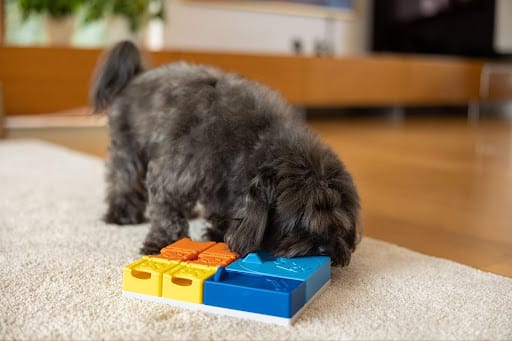 Two years ago, I started playing around with the idea of having an unlimited supply of treats! Imagine – you run around the house, there are treats everywhere, sniff sniff in the garden – a treat around every corner. Well, this turned out to be just a dream, but it made me think – how can I make this treato-treasure hunt fun for me and my humans a reality (while obtaining as many treats as possible duh!).
I combined my passion for food with the enormous amount of energy that I had to release somewhere and came up with pawzles. I gathered a talented team of humans, who helped me design high quality and safe pawzles. We went through many design iterations and material samples. It was very important for us that the plastic used is soft enough to be safe to play with, without risking any teeth, and at the same time sturdy enough to be used multiple times without the need for replacements. Therefore, pawzles are made from a softer, food-safe plastic that can be washed in a dishwasher. To ensure top quality, all of our products are designed and produced in Europe.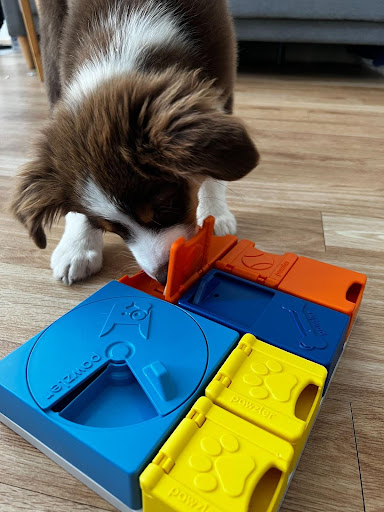 What makes our pawzles unique?
I love puzzles, but the main issue that I've had with other brands was that they weren't challenging me enough. I solved the puzzle once or twice, and I knew my way around it. So to make it more fun and challenging for you pups, I decided to develop a pawzle with a modular system. We made different treat hiding mechanisms that can be moved around on abase like LEGOs. Once you get bored with the current spread, you can just have your human switch the position of the pawzles and keep things interesting. , This also allows you to switch the difficulty of the pawzle and to replace any potentially damaged parts (yes, sometimes we get too excited and try to chew right through the toy). If you want a larger spread, you can do it easily by connecting two or more bases and enjoy the treato-hunt even longer! The bigger the better!
Abso-treato-lutely! When designing pawzles, I kept in mind all of my furry friends, medium, big, small, young, and old. Basically, the pawzles are like a crossword, but for us dogs. Of course if you are a giant, who destroys everything that you see, our pawzles might not be the most suitable thing for you, but if you are calm, and can play gently, then you would love our treato-treasure hunt. Of course I am also thinking about my big paw friends, and a pawzle line, designed especially for big breeds might be something that will be added to our collection in the future!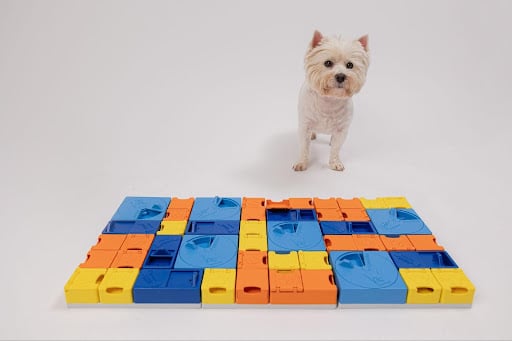 Want to know more about pawzles?
Here's what my furry friends and their humans said after trying them out:

Rebeka, 26 Sonic, 2

@sonicthehovawart
"Working from home is so much easier with Pawzler. I used to be anxious during meetings since Sonic kept running around the apartment. I tried many other toys and nothing kept him entertained as long as an Elite Mix."

Jana, 31 Murf, 4

@murf_the_bluemerle
"I have a very active pup that is hard to tire out with walks alone. Therefore, Pawzler has been a huge part of our days so that Murf is always calm and happy."

Karin, 35 Freddie, 6

@karinputrih
"I wish I tried something like this earlier. I feed Freddie all of his meals in Pawzler and I am noticing a huge difference in his demeanor. He is not anxious at all anymore and he is calmer on walks as well."