We created pawzler
for dogs that:
🐕 Wag their tail when we get home
📢 Sometimes bark at nothing at all
🧸 Beg for a toy but walk away when we throw it
💤 Sleep on the floor next to the expensive bed we bought for them
🥺 Look deep into our eyes when we feel blue, showing us they understand
🚀 Get zoomies after they were too exhausted to walk home
💗 Want very little but deserve everything
This is for you!

Hello, I'm Zoey The CEO!
I'm Zoey, but you can also call me master Pawzler. I am a 10lbs Morkie with endless amounts of energy, but spending time outdoors is not something I particularly enjoy. My pawrents have been keeping me busy by solving dog puzzles since I was just a few months old. I don\'t want to brag, but my mom tells me I am the inspiration for this company, as I always need new challenges to be entertained. I test all the prototypes and no pawzle is released without my paw of approval.
I hope you enjoy my toys as much as I do!
Sincerely yours,
Zoey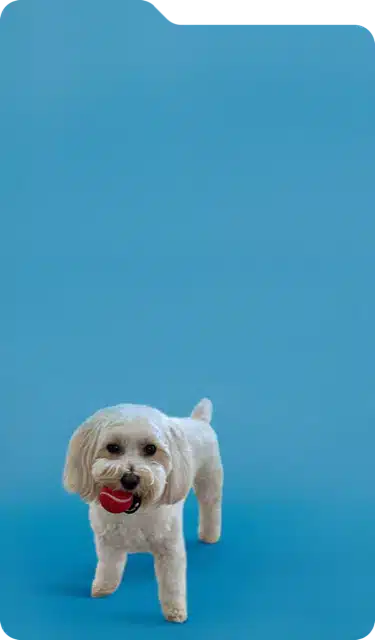 We Believe In Importance Of Mental Workout
We are setting out on a journey to raise awareness that exercising a dog's mind is just as important as tiring them out physically. Many of our furry friends were bred to work in the past. While they love their job of a companion today, they can often be bored, which can lead to behavioral problems. Are you ready to join our quest?
Quality And Safety Are Top Of Mind
Our products are developed with the safety of our fluffy customers in mind. We design and manufacture in EU by skilled people, paid fair wages, that understand the importance of quality. Therefore, our pawzles are made from food-safe materials, without sharp edges, dishwasher safe, and detectable on X-ray in case of an accident.
It Is All About The Pawzler Family
Our community of happy customers is what keeps us passionate and motivated. We source inspiration from our fluffy friends and name our individual pawzles after them. We are committed to always keeping our Pawzler family at the core of everything we do, and come to you for guidance and inspiration.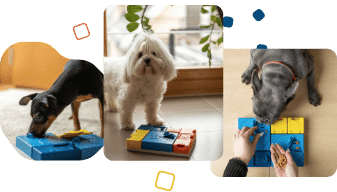 From One Paw To Another ❤️
A little love and a full belly; this is all the dogs' desire. We know they deserve so much more! Therefore, a portion of our profit is dedicated to helping as many less fortunate furry friends as possible. We partnered with different organizations and our customers can decide which cause they feel most passionate about at checkout.
Thank you for helping us help paws